Discover What Welding Robot Owners
Should Know About Robotic Welding
Fixtures & Positioners in our exclusive Ebook.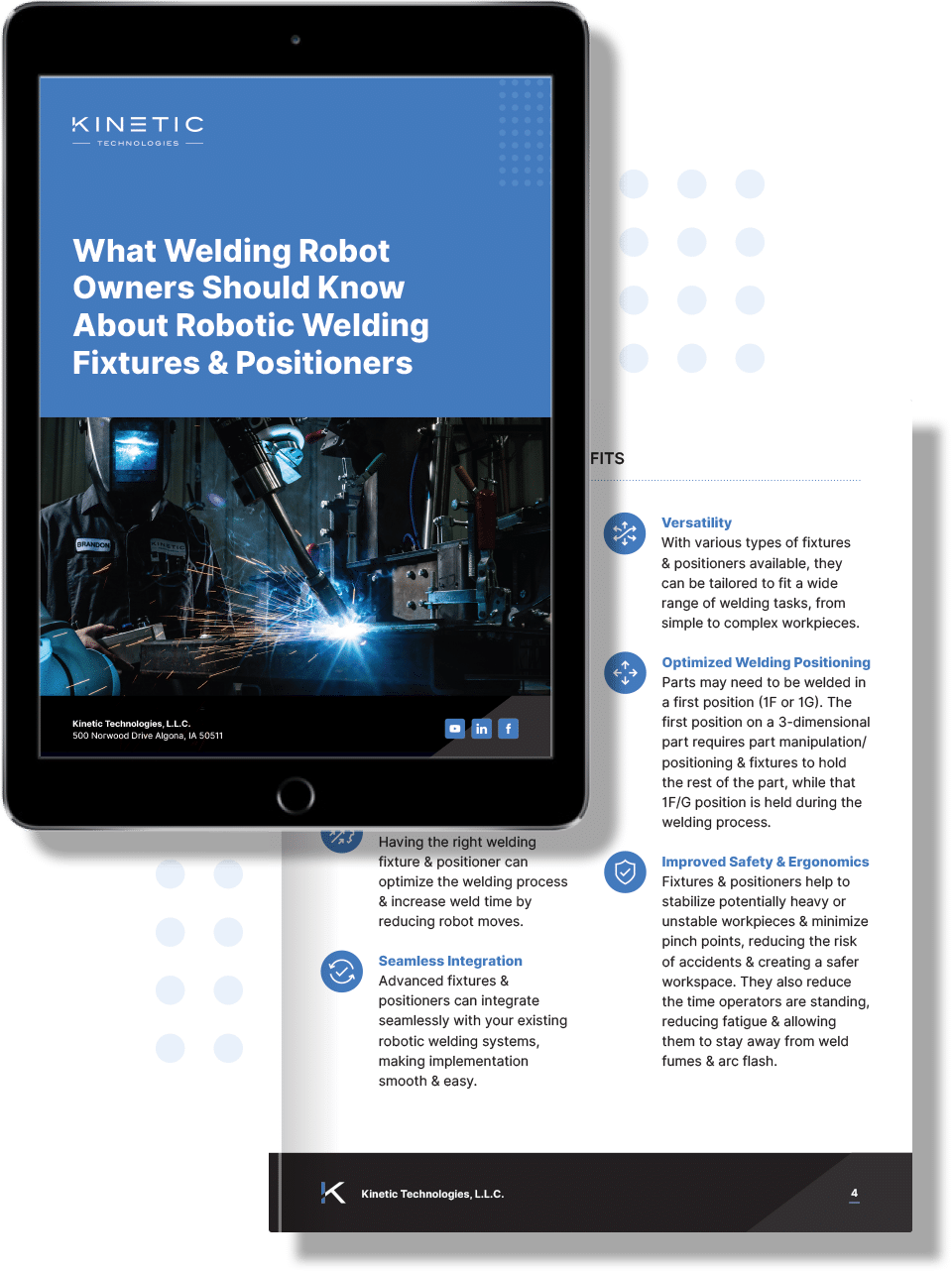 We delve into the world of automated welding fixtures and positioners, helping you uncover the nuances of their utilization and maintenance while providing solutions to common problems. Take a step towards a more efficient, reliable, and high-performing robotic welding process today.
This eBook covers the following key topics:
Understanding Automated Welding Fixtures & Positioners
The Role of Robotic Welding Fixtures & Positioners
– The challenge for new welding robot owners
– Robotic welding fixture benefits
Requirements and Guidelines for Fixtures & Positioners
– Properly securing products for welding
– Wear surfaces and life expectancy of fixtures
– Fabrication with the robot in mind
– Grounding the fixture
– Center of gravity and dynamic moment loads
– Safety
Deciding on a Fixture Design Provider
– Factors to consider when outsourcing fixtures
Robotic Welding Fixtures Costs & Considerations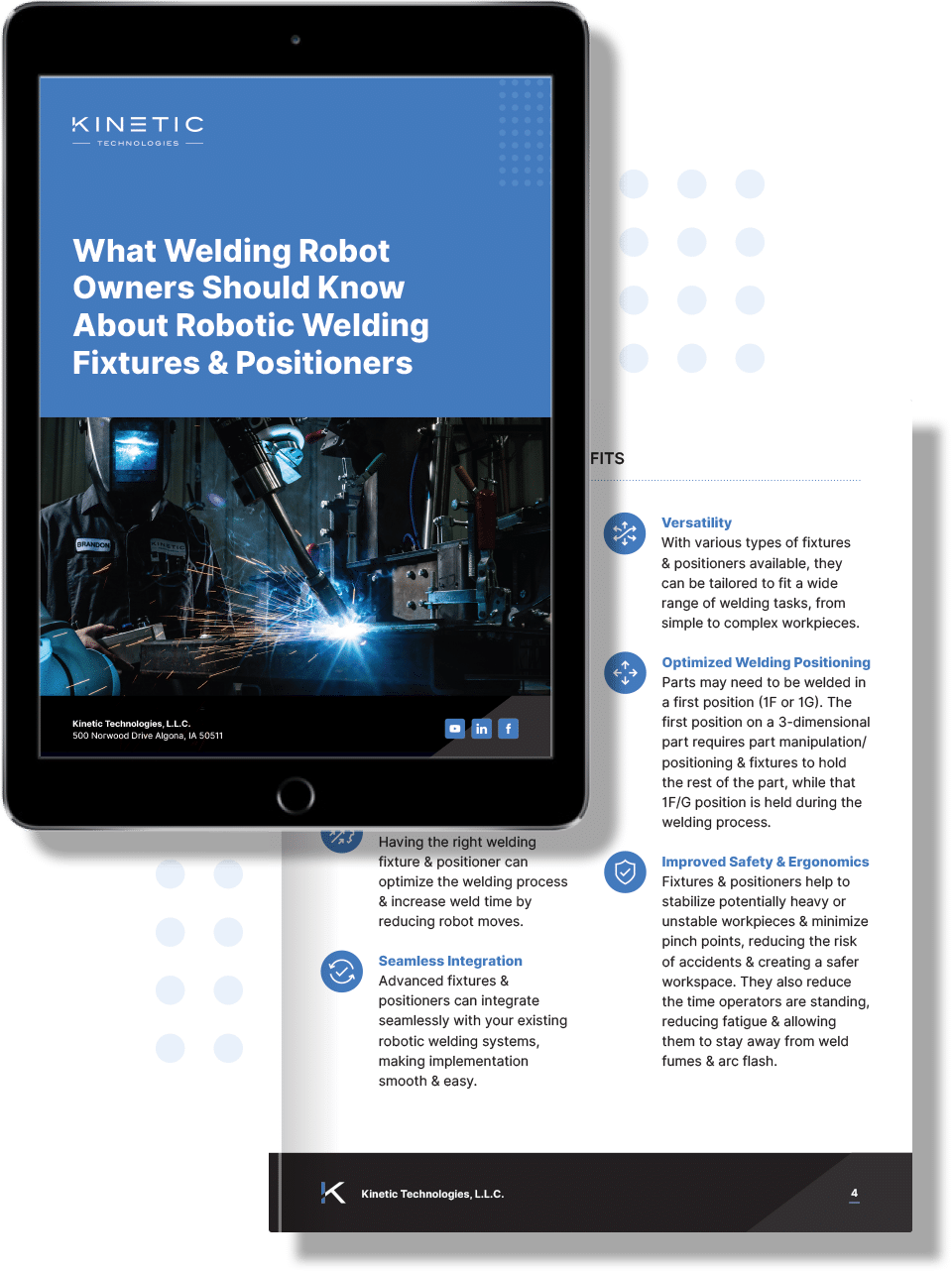 Download Your
Free 
eBook
  Now!