REVOLUTIONIZE YOUR WELDING PRODUCTIVITY.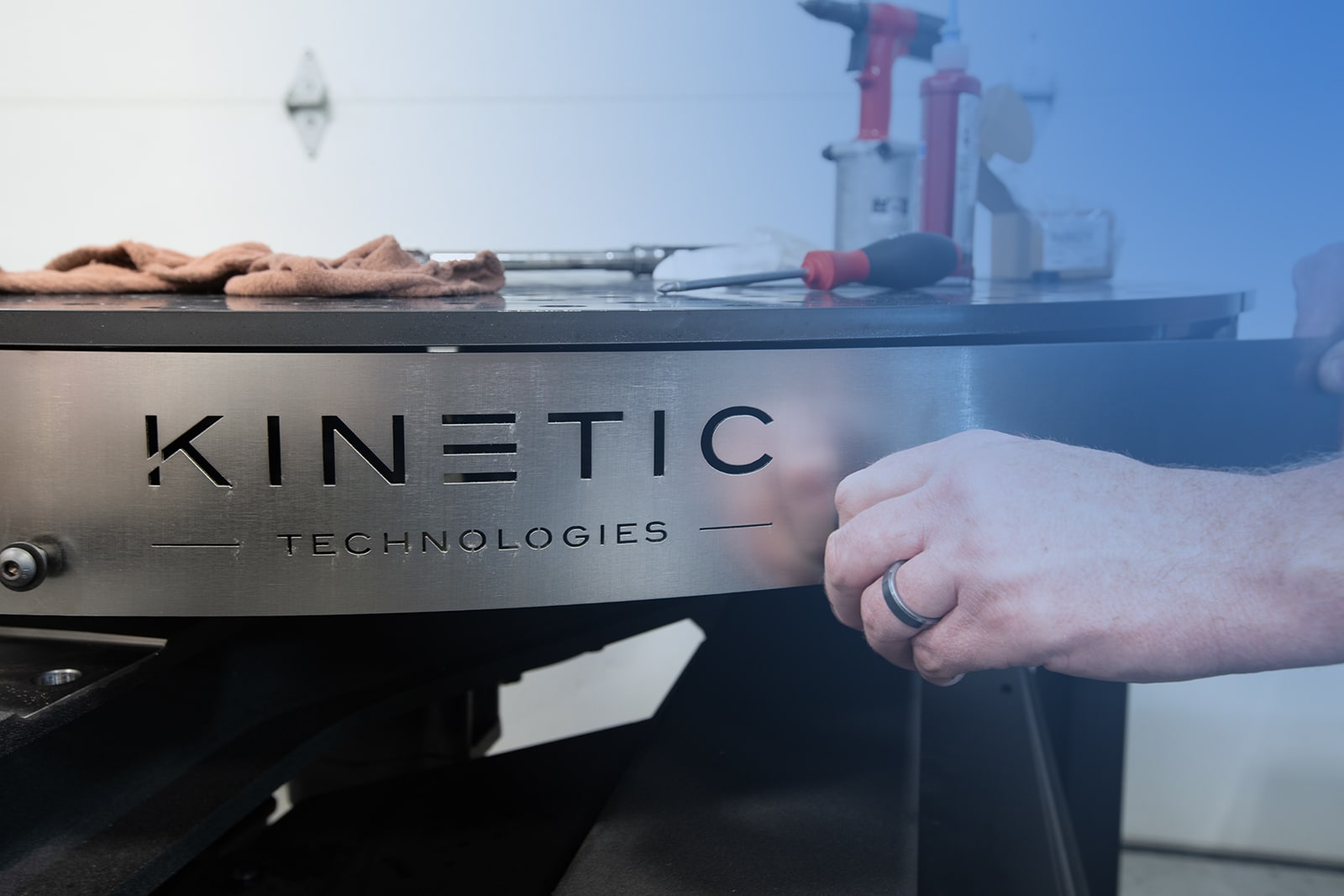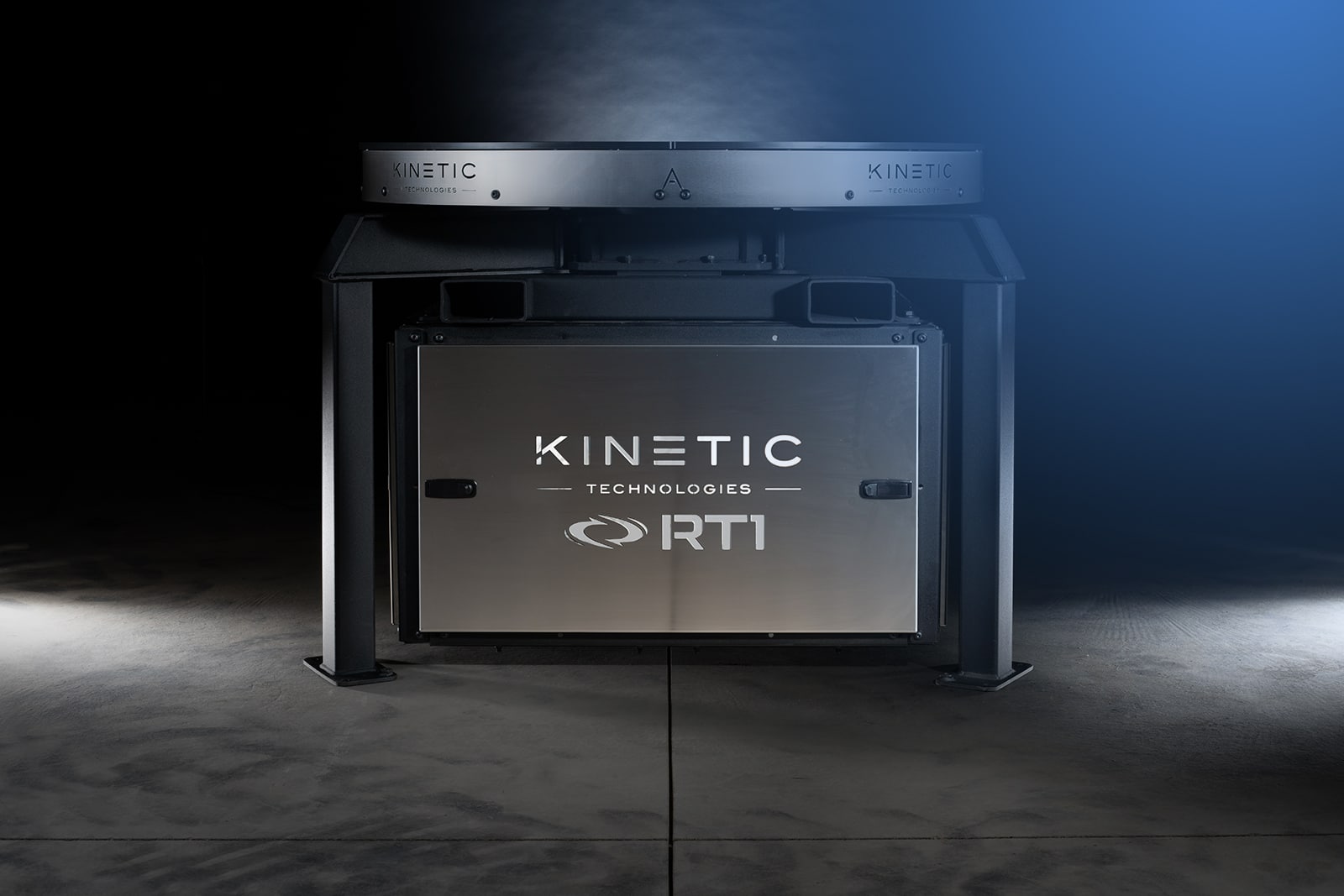 Introducing the new Kinetic Technologies RT1, a robot-controlled rotary table designed to maximize your welding capacity.
Dramatically increase your uptime by loading and welding parts simultaneously. Weld larger parts that are typically out of the robot's reach.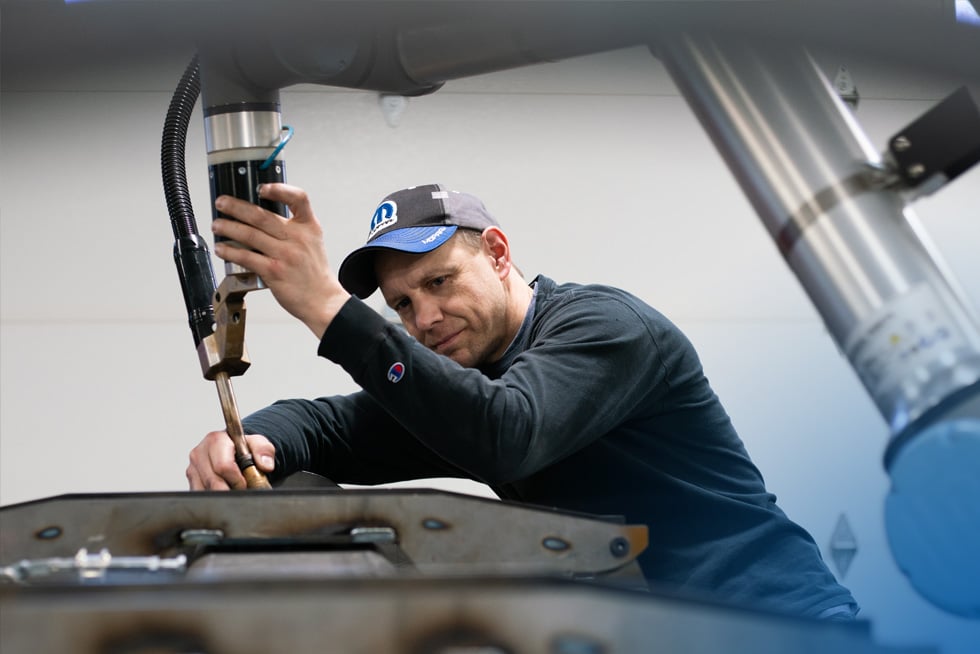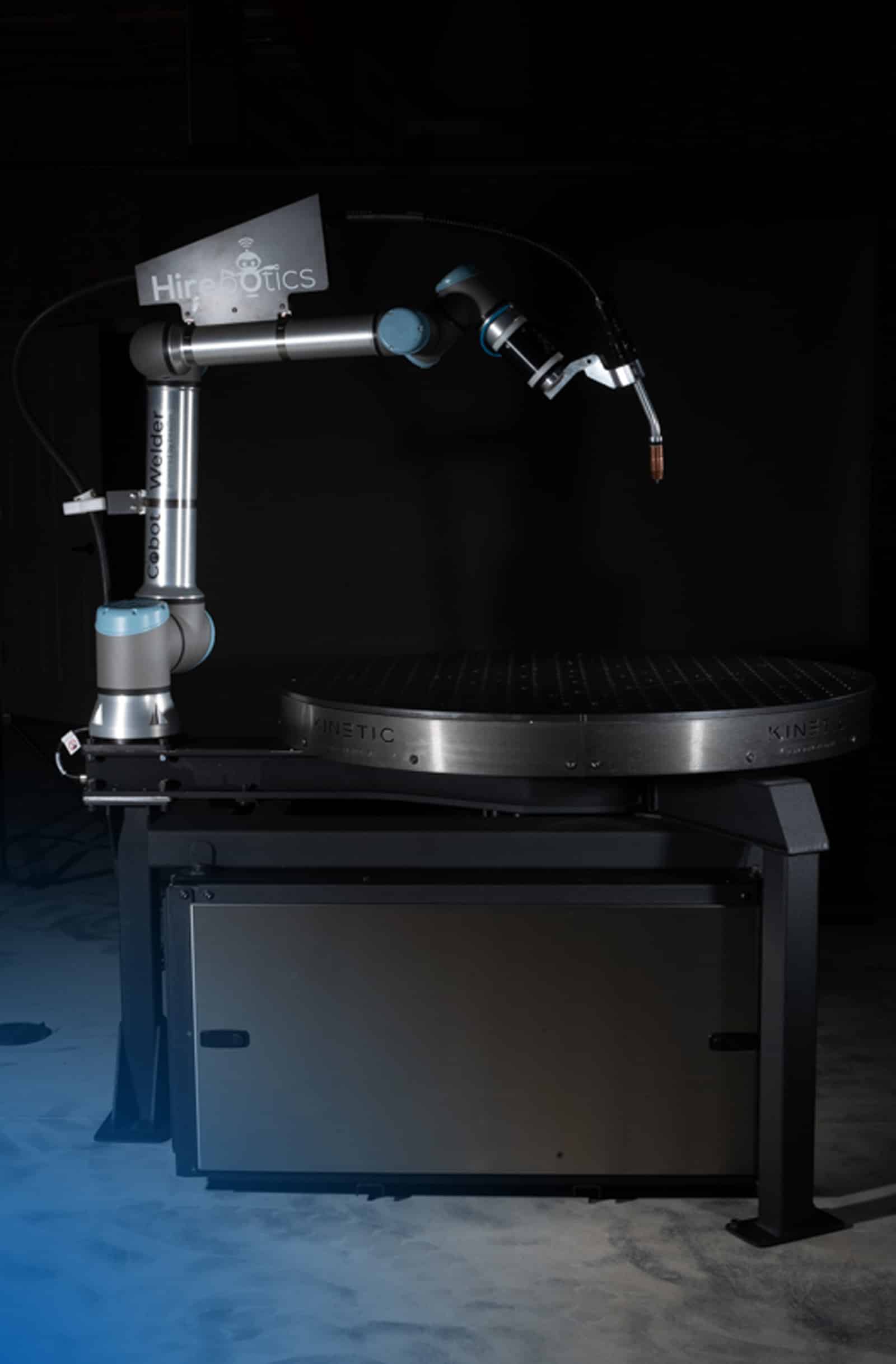 RT1 with Hirebotics welding unit
Tackle those hard-to-reach joints. Our modular system is versatile and flexible to meet your needs.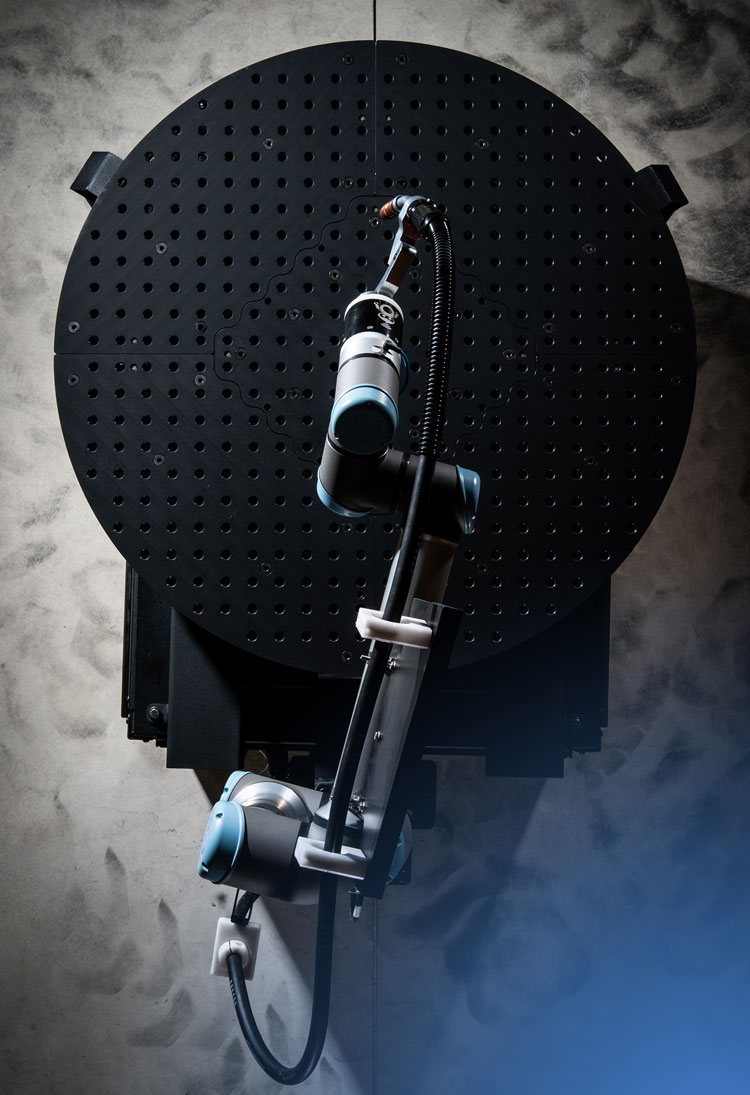 Features:
Precision machined components allow you to transfer robotic programs from one table to another.
Durable 48″ table with FNC finish protects against weld spatter.
Simple control through robotic Input/Output.
Extendable spine to customize the robot location for most effective use.
Fixture table available in 5/8-inch x 2-inch SAE grid or 16mm x 50mm Metric grid fixturing holes.
Modular table design features replaceable parts if damaged or worn.
2,000-pound table capacity allows large fixtures and weldments.
Easy to move unit with fixed fork pockets.
Small footprint to fit your facility.
Laser safety scanner included with each table eliminating the need for clumsy safety cages.
4-position control to maximize your cobot welder's reach.
Rugged powder coat finish and stainless-steel panels.
-URCap interface
-UR+ Certified Product
-Capable of integration directly with other robot brands
Patents Pending
Kinetic Technologies can expand your capabilities with customizable extensions, risers, overhead gantry attachments, custom fixtures, tooling and work-holding solutions.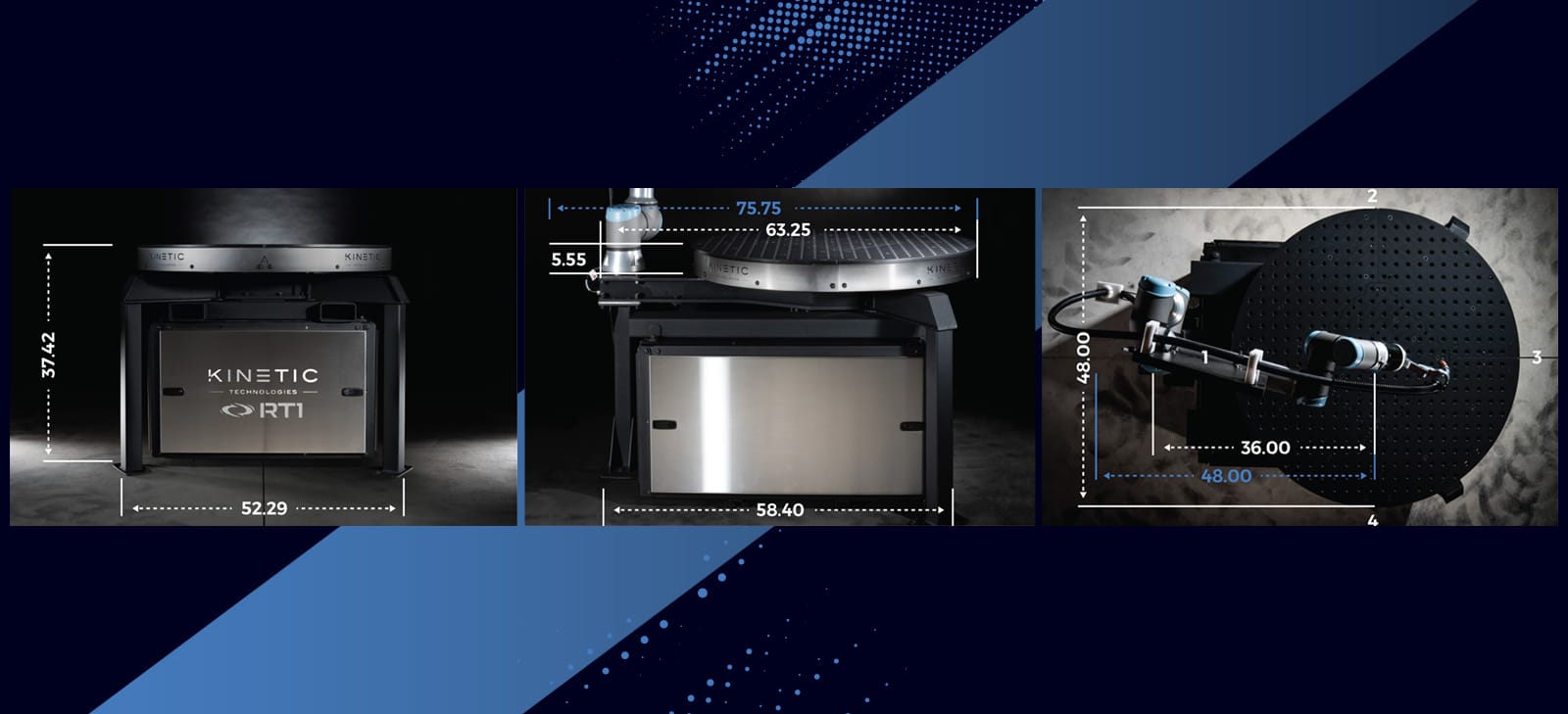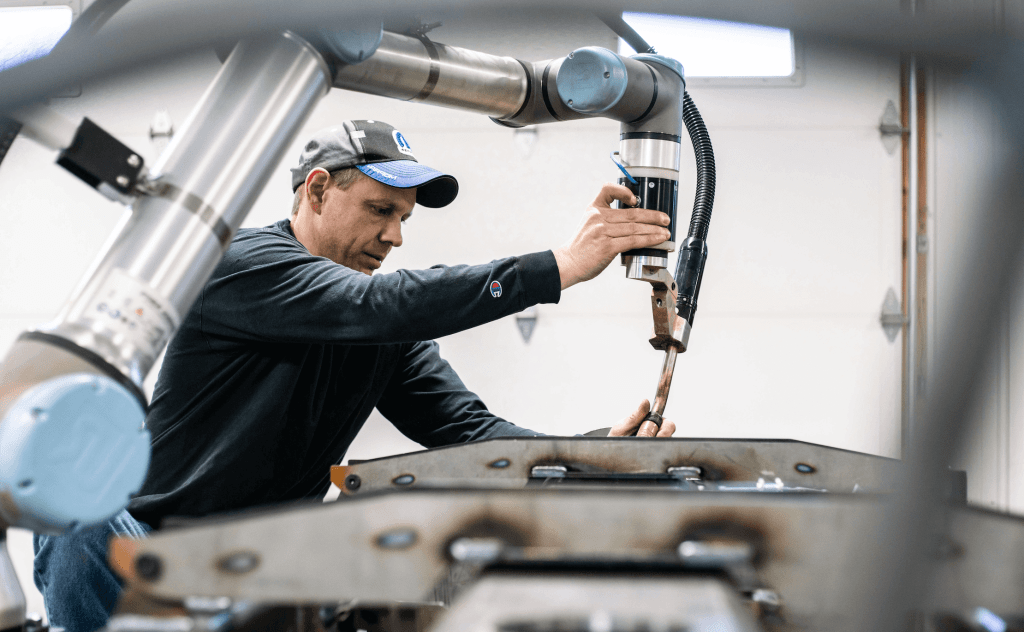 When contemplating robotics integration, precision machine shops understandably like to know their anticipated return on investment (ROI) before...